Cinematographer
The Visionary Behind the Lens – A Multifaceted Cinematographer, DP, and Photographer
Ron Cobert stands as a creative force in the world of visual arts, showcasing exceptional talent as a cinematographer, director of photography (DP), and photographer. His illustrious career characterizes his ability to collaborate seamlessly with actors, public relations firms, art directors, producers, and directors, while also taking the helm as a director.
Cobert's career marks a deep appreciation for collaboration. He understands that authentic visual storytelling emerges from a collective effort and believes in the power of collaboration to bring out the best in himself and those he works with. His ability to foster strong relationships and lead collaborative endeavors has earned him the trust and respect of actors, public relations firms, art directors, producers, and directors alike.
Working is Cobert's journey. He has honed his skills and refined his artistic sensibilities through numerous projects and collaborations. Each project presented an opportunity to experiment, innovate, and push the boundaries of his craft. By continually challenging himself and immersing himself in his work, Cobert has mastered capturing breathtaking visuals, creating immersive atmospheres, and evoking emotions through his art.
Cobert's profound ability to connect with actors has elevated his cinematography and directing. By fostering a collaborative environment, he empowers actors to authentically bring their characters to life. His keen understanding of performance dynamics allows him to capture the nuances of their expressions, gestures, and emotions, enhancing the storytelling and adding depth to the narrative. Cobert's guidance and direction enable actors to perform best, resulting in compelling on-screen portrayals.
Collaborating with public relations firms has been instrumental in Cobert's journey as a visual artist due to his work with their celebrity clients, in which the firms have helped expose Cobert's work to wider audiences, amplifying his reach and influence. By working in tandem, they have crafted captivating visual campaigns that resonate with viewers, leaving a lasting impact. This collaboration has allowed Cobert to connect with diverse audiences and share his artistic vision with the world.
In advertising, Art Directors play a pivotal role in shaping the visual aesthetics of a project. Having a similar mindset, Cobert's collaborations with art directors have resulted in breathtakingly beautiful compositions and meticulously designed imagery, creating a cohesive visual language that immerses viewers worldwide.
Through close collaboration with producers and directors, he merges his technical expertise with their creative direction. This collaborative synergy ensures seamless storytelling, visuals, and performance fusion. Cobert's multifaceted approach enables him to craft cohesive and visually stunning narratives that captivate audiences. As a producer, director, and editor, Cobert's ability to take the helm as a director.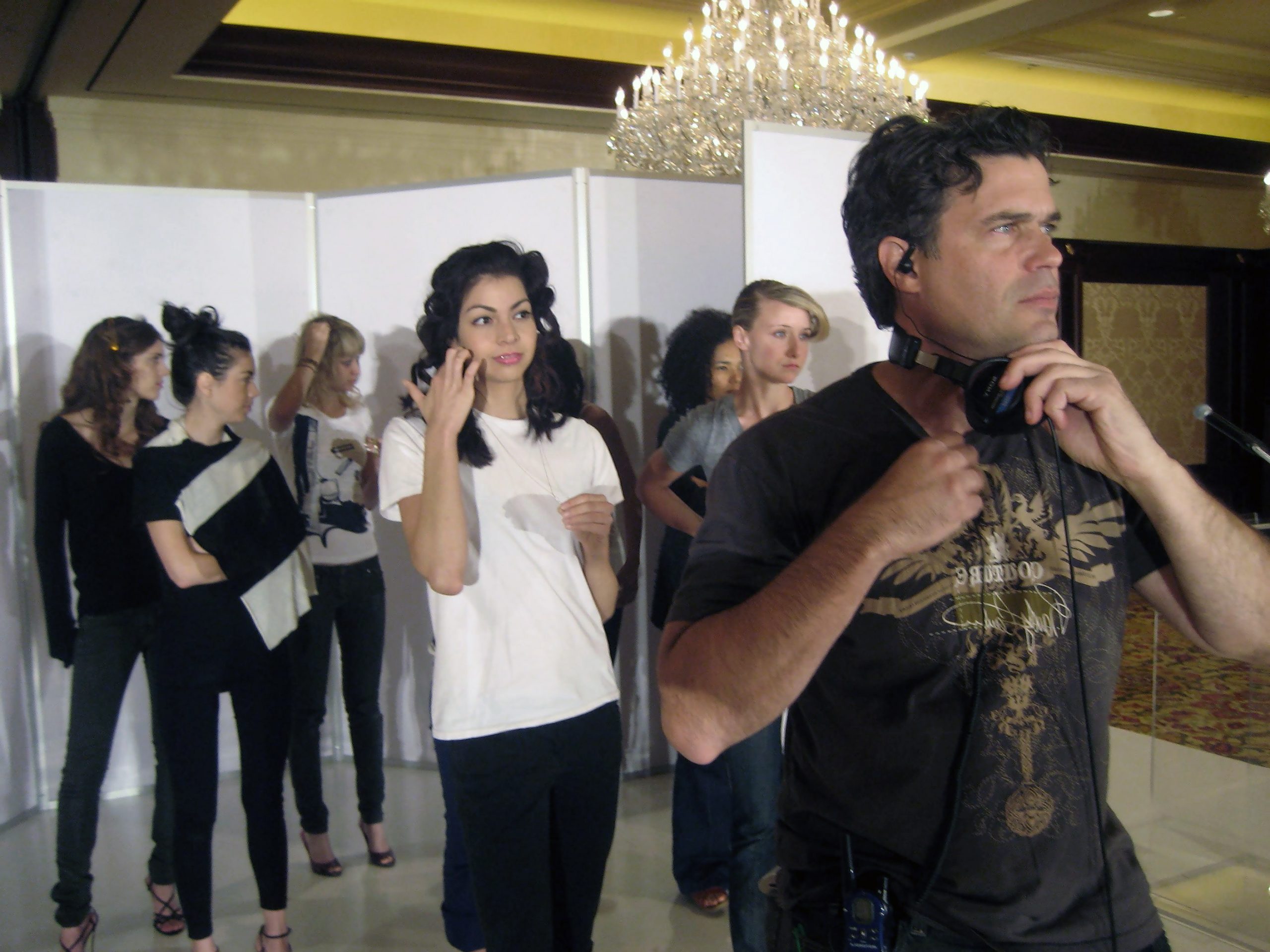 "As the director, I relish the opportunity to hold rehearsals," Ron remarks. Whether for a live fashion, commercial, film, or TV show, these sessions work out the intricate details, and fashion is a realm where the allure of the garments takes center stage. The textures and materials used in the apparel are nothing short of…
Read More